My Visit Home in 2000
---
[Back to Main Index]

There may be lots of pictures so give page time to load.

For individual descriptions, place cursor over image for a second or two---a small caption should appear.


I went out to visit Ed and other family
in Maryland September of 2000 (I'll try to get more photos for this one).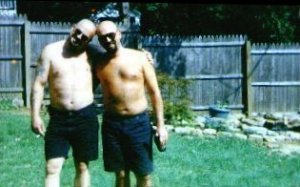 The Other Twins - Ed and I
September 2000


[ Back to Main Index ]
Document Created August 7, 2001
Last Updated June 22, 2005